Hi my name is Shayne, and I am a Social Media Marketing Manager. Growing up I worked from an early age in the entertainment industry. I started work in the family business, an entertainment agency at the age of 16, which provided entertainment to Club Managers, Agents, Promoters and the Registered Club industry for over 40 years.
Here's a little something about me:
During my career I have worked with many agents and promoters – managing performers, looking after venues and their entertainment schedules, tours, international touring artists as well as handling the marketing and promotion.
In more recent years I have worked as Marketing Manager for various registered clubs Cronulla RSL, Bexley RSL as well as working as an Entertainment Consultant for Campbelltown RSL, Ramsgate RSL and providing Concerts for The Cube Campbelltown, Panthers Group & Bryan Brown Theatre.
Working in Digital Marketing is an ever-changing space that I thoroughly enjoy. I continue to keep on top of the changes by enrolling in forums, workshops and completing online courses.
I completed my Facebook Blueprint Certification. This is Facebook certified and applies to both Instagram and Facebook. This examination needs to be completed every two years to keep the certification. The Facebook Certified Digital Marketing Associate credential is awarded to digital marketers who have foundational proficiency in the skills, tools, advertising policies, and best practices required to buy ads on Facebook, Instagram, and Messenger.
I currently am looking after social media accounts for many different industries from Showbiz to Construction.
What services do I offer?
Social Media Management – Let me look after your social media accounts to get real results either through Content Creation – creating the content for you to post. Full Social Media Management creating, sharing, posting, and engaging with your members or clients. Maybe you require help with Advertising or a one-off project. Send me an email and let me know what you are after and we can see if we are the right fit.
Entertainment Consultant – Providing entertainment to suit your venue – Every venue is different so they need their own tailor-made entertainment schedule to suit your audience and your venue.
Marketing Consultant – Short and long-term contracts plus one-off projects. Looking after your digital marketing – SMS, EDMs, Social Media Accounts, Newsletters, journals, and general marketing requirements in the venue. Let's make a plan and put it into action!
What's something most people don't know about me?
I can sing in Cantonese and Mandarin. I can hear you say so what? Well, let me tell you it does help to get a discount at the local Chinese on a Saturday night.
I would love to have a chat with you to see how I can tailor a marketing package to suit your requirements. Please send me a message and let me know what your Marketing needs are.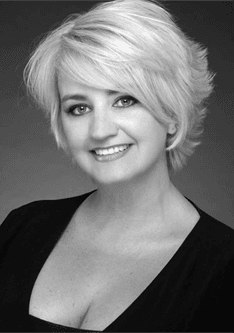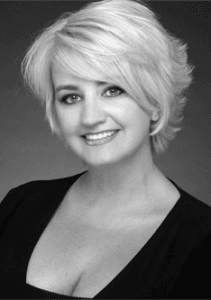 Shayne-Anne O'Leary
Social Media Marketing Manager – Chief Blonde
I am inspired and grateful for the great network that surrounds me and the variety of work and clients that I have within the hospitality and community sectors.
I would love to work with you – Give me a call 0416243387 and let me know how I can help.


Shayne O'Leary is a master of Entertainment and promotions. Her ability to negotiate to achieve the best possible performers for our demographic allowed us to reduce monthly costs of entertainment by 20%, saving our venue $30,000 in 6 months!
Renee Yates
Adore Management acting as Commercial Manager Ramsgate RSL


Illegally Blonde have been instrumental in redefining our entertainment identity. Shayne has ensured our diverse customer base is catered for with top notch acts and line ups ensuring we have the right mix to keep our members and guests coming back time and time again.
Luke Whalan
Campbelltown RSL Club


It's been a great support to have someone like Shayne to bounce ideas off. Her handle on PR and Social Media is fantastic. Her marketing ideas are creative yet sensible and doable. Shayne has a thorough understanding of the club and entertainment Industry and is a very handy asset for anyone working in this space.
Chris Keeble
Club Managers Association


A proven track record of sheer professionalism plus the skills she has acquired over her career has gained her the respect and acknowledgment of everyone in the industry from agents, clubs, artists and corporate clients. You need Shayne O'Leary.
Peter Byrne
Forever Diamond & Hot August Night the Anniversary Concert


Shayne O'Leary is without a doubt the GO TO GIRL for all your entertainment and marketing requirements! Shayne has been an amazing help for numerous years and I cannot recommend her highly enough. Her knowledge of the industry is second to none! Pick up the phone and give her a call.
Abe Ziedan
Ziedan Management
Mary Aikenhead Ministries

Sydney Bridal Expo
Peter Byrne – Forever Diamond & Hot August Night the Anniversary Concert